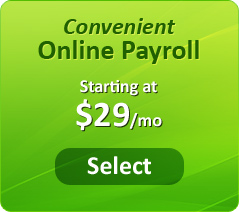 The easy, convenient way to process payroll at
50% of the cost of ADP® or Paychex®
Payroll Services Performed Semi-Monthly, or Monthly:
Calculate Wages and Deductions
Deduct, Deposit and File Taxes
Track Employee Benefits
Comprehensive Online Reports
Anytime, Anywhere Processing
Free Direct Deposit
Complete Customer Support
Online W2s and 1099s
Eliminate IRS Penalties!


Free Personalized
Quote Now!
Call
1-877-702-7747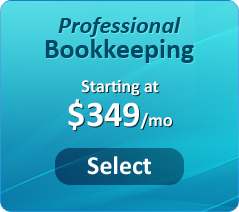 Monthly bookkeeping services for small-businesses with revenue up to $500,000.
Bookkeeping Services Performed Monthly:
Record Bank Deposits
Record Checks Disbursed
Record Credit Card Transactions
Record Bank Charges
Prepare Bank Reconciliation
Prepare Credit Card Reconciliation
Monthly Reporting:

Balance Sheet
Monthly P&L Statement
Year-to-Date P&L Statement
Statement of Cash Flow
General Ledger
Bank Reconciliation Reports
Credit Card Reconciliation Reports
Additional Services:

Monthly or Quarterly Telephone Consultation to Review Financials Budgeting
Sales Tax Reporting
Tax Preparation
Tax Planning
Estimated Tax Payments
QuickBooks Hosting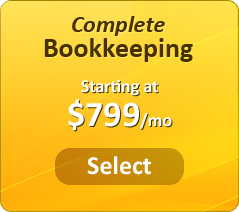 Weekly bookkeeping services for small-businesses with revenue up to $750,000
Includes ALL Professional Bookkeeping functions, plus these additional services performed weekly.
Record Vendor Invoices
Reconcile Vendor Statements
Record Vendor, Debit Card Transactions, Pay Pal & EFTS Payments
Provide Signature Ready Checks and/or Set Up Online Bill Payments
Record Purchase Orders (PO) Prepared By Client
Process Manual Checks Issued As Needed For Emergencies
Weekly Accounts Payable Aging Report
Record Sales Invoices
Email/Mail Customer Invoices and Statements
Record Customer Payments
Track Customer Under Or Over Payments
Weekly Accounts Receivable Aging Report
Record Payroll
Employee Activity – Update Employees Records
Prepare Spreadsheet For Payroll Processing
Track Employee Advances